Tribal Opioid Response (TOR)
Program Description
Tribal Opioids Response (TOR) is a two-year funded program through Substance Abuse and Mental Health Services Administration (SAMHSA) grant no. 1H79TI083252 awarded to the Rocky Mountain Tribal Leaders Council (RMTLC) to address the opioid crisis in Indian Country. The goal is to increase access to culturally appropriate and evidence-based treatment services to reduce the unmet treatment need and opioid overdose-related deaths through prevention, treatment, and recovery support services.
Collaborative partnerships with Urban Indian Health Centers and Little Shell Tribe to address the unmet need.
Previous Work
Workforce Development: Rocky Mountain Tribal communities TOR grantees and chemical dependency staff for opioids strategic planning and MAT treatment training. Weekly TA/discussion calls.
Cultural Activities/Prevention: Ceremonies and teachings
Harm Reduction: Partnered with Riverstone Health and The Open Aid Alliance for naloxone distribution, syringe exchange, referral, and testing.
RMTLC TOR WORKPLAN/ACTIVITIES
Update strategic plan for Rocky Mountain region to address the opioids crisis facing Indian Country. Partners include States, Tribal Nations, Urban, and private entities that serve AI/AN populations in Montana and Wyoming.
Implement and support workforce development in Tribal and Urban communities by developing strategies to purchase, disseminate, and train for overdose-related prevention through MAT services and naloxone.

prioritize evidence-based MAT services in Urban Health Centers that serve AI/ANs to reduce prevalence of opioid misuse
Addressing barriers in receiving MAT services Referrals to medical and recovery support services

Support Prevention Activities in Urban communities by syringe exchanges and prescription drug disposal programs and/or naloxone distribution.
Develop culturally appropriate awareness and educational materials to increase opioids literacy for youth and elders' outreach and engagement activities communication and messaging strategies
Promote cultural/spiritual activities for AI/ANs by hosting various cultural activities (i.e., sweat lodges, talking circles, spiritual recovery sessions, connecting individuals to Tribal healers, etc.)
Evaluate TOR program's impact in the region.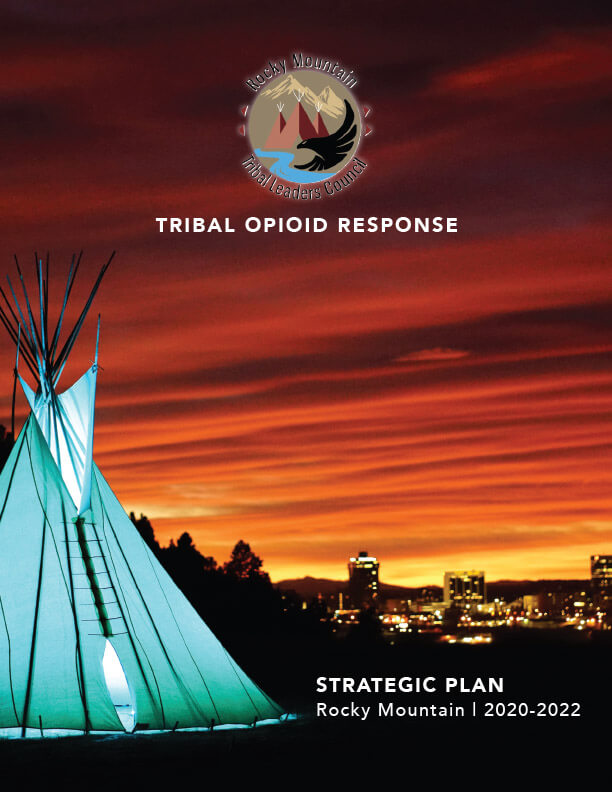 RMTLC TOR Strategic Plan
The Tribal Opioid Response Strategic Plan Rocky Mountain Region 2020-2022 was produced by the Rocky Mountain Tribal Leaders Council (RMTLC) Tribal Opioid Response (TOR) project with funding from the Substance Abuse and Mental Health Services Administration (SAMHSA) Tribal Opioid Response grant (award no. 6H79TI083252).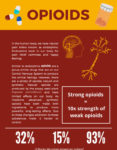 Opioids – The Body and the Brain
In the human body, we have natural pain killers known as endorphins. Endorphins work in our body for pain relief, calmness, and happy feelings.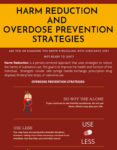 Harm, Reduction, and Overdose Prevention strategies
Harm Reduction is a person-centered approach that uses strategies to reduce the harms of substance use.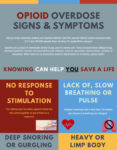 Opioid Overdose Signs & Symptoms
Did you know American Indians and Alaskan Natives have the second highest opioid overdose rates (15.7 per 100,000 people) than all other US racial/ethnic groups?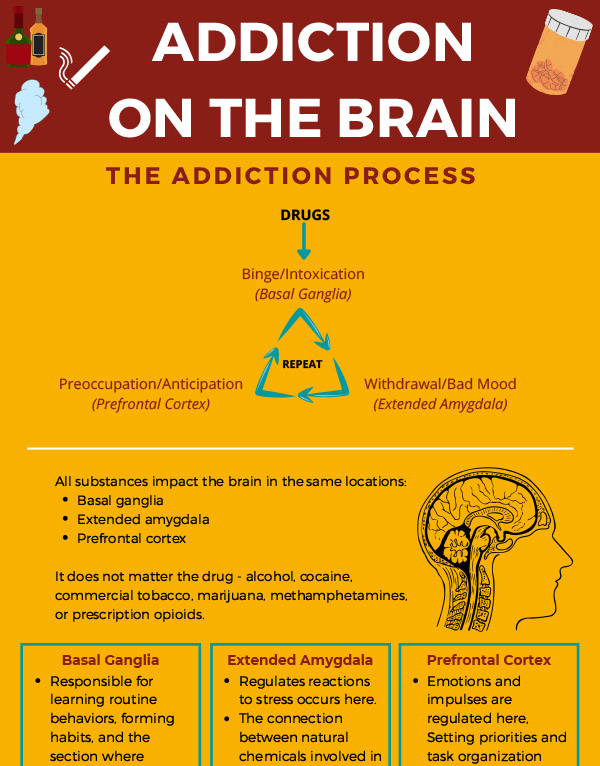 Stimulants: Addiction on the Brain
All substances impact the brain in the same locations.
DETERRA
Prescription medication disposal product from safe removal from a home of prescription medications.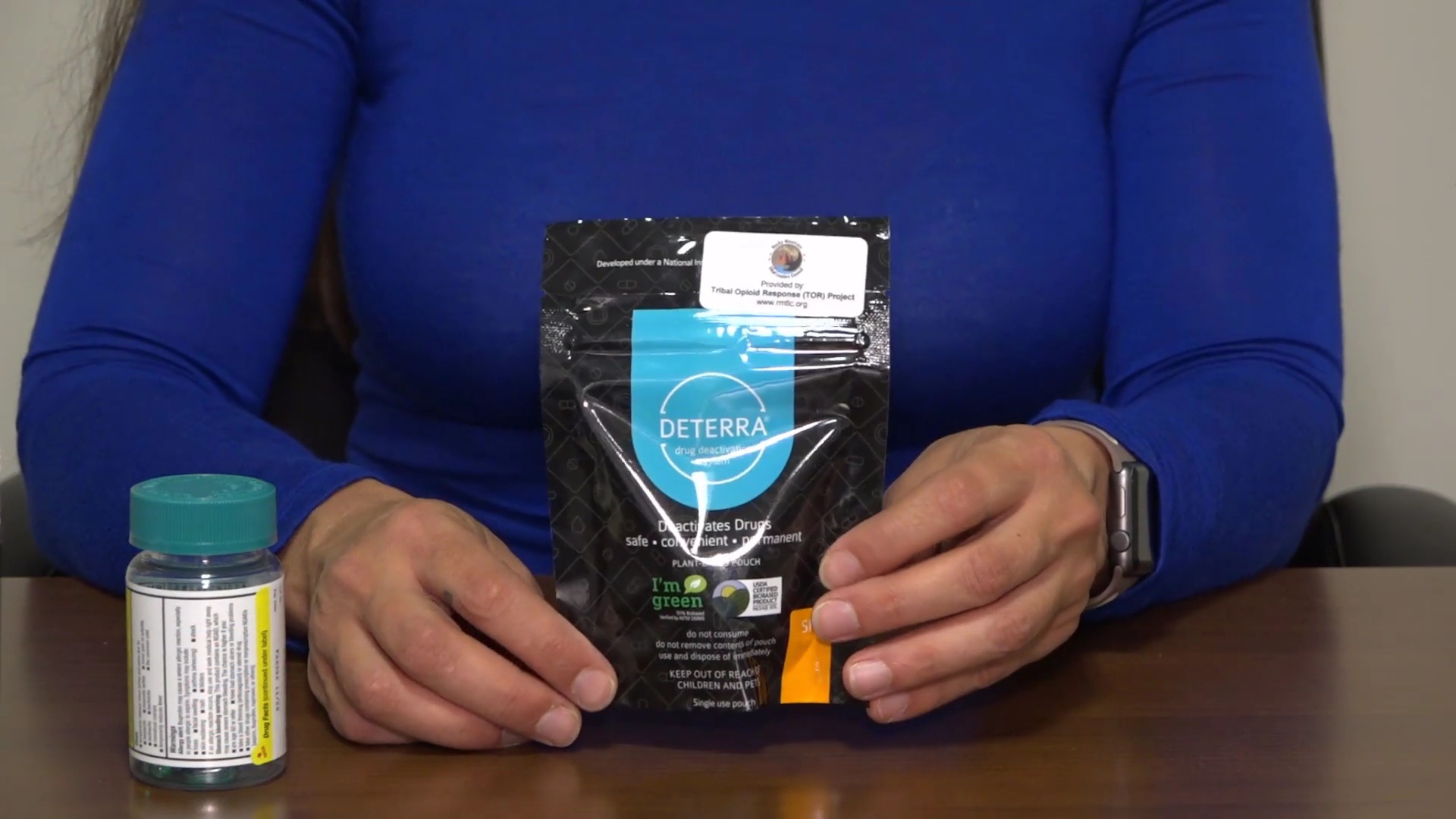 Opioid Information and Prevention
Support and Harm Reduction
Tribal Opioid Response Program - Nutrition 101 PowerPoint Series
Recovery and Nutrition