Domestic Violence Prevention Program (DVPP)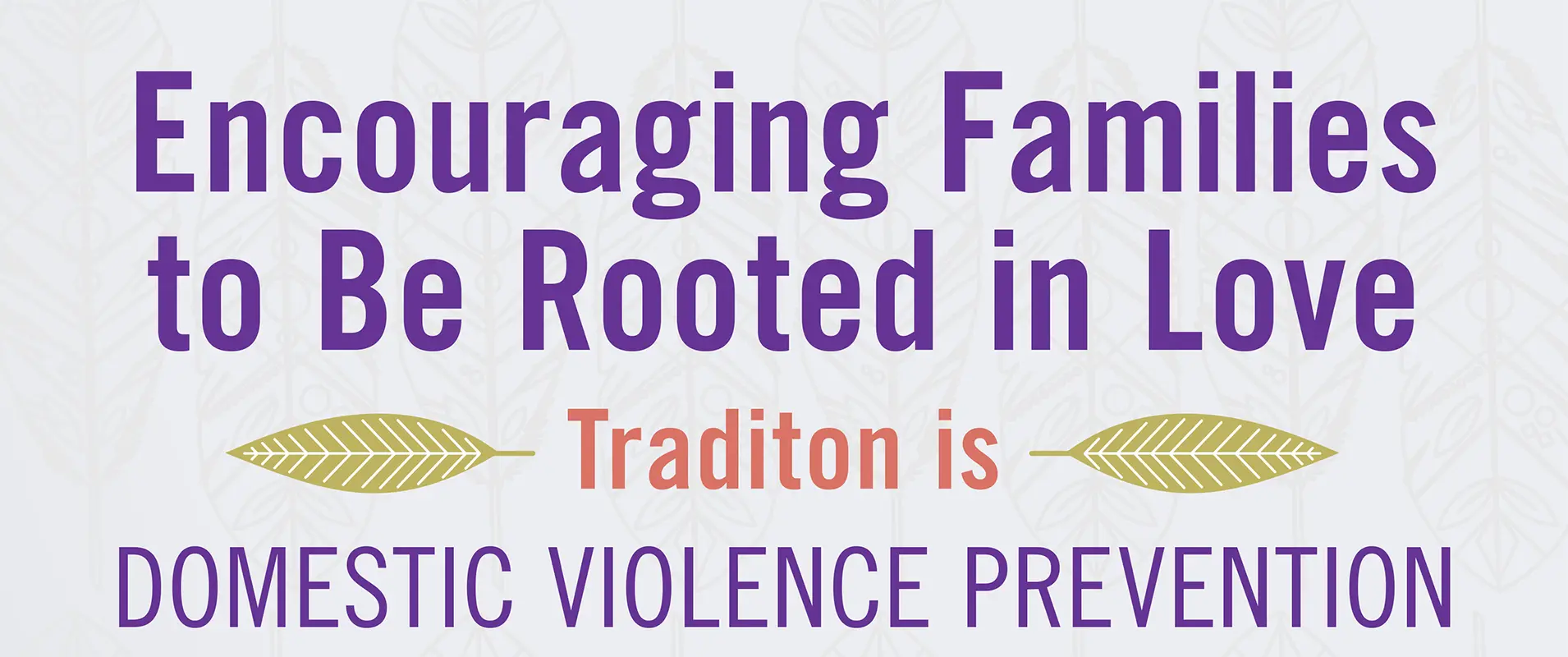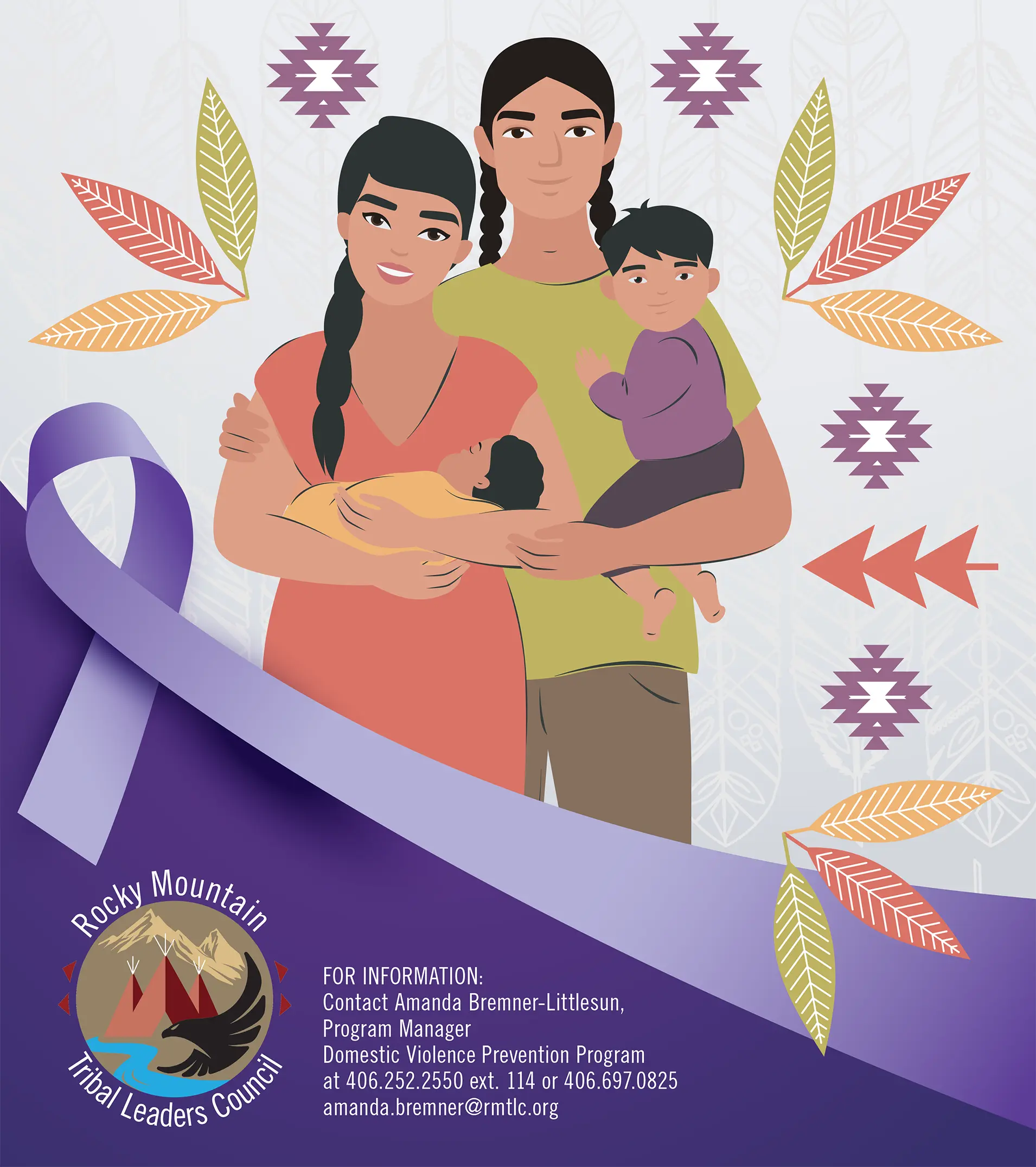 What is the Domestic Violence Prevention Program?
RMTLC DVPP offers Tribal Domestic Violence & Victims Services with $10,000.00 for the next 5 years to expand or establish their tribal program.
To preserve our homelands, defend rights of the Indian Treaties with the United States, speak in a unified voice, offer support to our people, offer a forum in which to consult each other and enlighten each other about our peoples, and to otherwise promote the common welfare of all of the Indian Peoples of Montana, Wyoming and Idaho.
RMTLC
Our goal is to work together to change the rate of DV/IPV for our Native people
MMIP
DV/IPV is the #1 contributor to MMIP & human trafficking, together we can educate & spread awareness.
DVPP
To provide training for our leaders & work with the elected officials & continue to advocate for change.
Resources
Blackfeet Tribe
Blackfeet Law Enforcement Services: (406) 338-4000
Glacier County Sheriff: (406) 873-2711
Pondera County Sheriff: (406) 271-4060
Cut Bank Police (406) 873-2288
Fire & Rescue: (406) 338-3417
Domestic Violence Program: (406) 338-2408
Chippewa Cree Tribe (Rocky Boy's)
Tribal Police: (406) 395-4513
Choteau County Sheriff: (406) 662-5451
Hill County Sheriff: (406) 265-2512
Office of Victims Services: (406) 395-4513
Emergency Fire: (406) 395-4125
Confederated Salish & Kootenai Tribe
Lake County Sheriff (406) 883-7279
Sanders County Sheriff: (406) 827-3584
Polson Police: (406) 883-7301
Flathead County Search & Rescue: (406) 752-8605
CSKT Victim Assistance Program: (406) 675-2700
Crow Tribe
Crow Agency (BIA): (406) 638-2957
Big Horn County Sheriff: (406) 665-9780
Yellowstone County Sheriff: (406) 256-2929
Big Horn County Victim Assistance Program: (406) 665-9727
Big Horn Search & Rescue: (406) 679-3353
Fort Belknap Tribes
Fort Belknap Tribal Police: (406) 353-8306
Blaine County Sheriff: (406) 357-3260
Phillips County Sheriff: (406) 654-2350
Harlem Police: (406) 353-2933
Fort Belknap Fire Management: (406) 353-2631
Fort Belknap Tiwahe: (406) 353-4175
Fort Peck Tribes
Fort Peck Dept of Law & Justice: (406) 768-5565
Roosevelt County Sheriff: (406) 653-620
Daniels County Sheriff: (406) 487-2961
Sheridan County Sheriff: (406) 765-1221
Valley County Sheriff: (406) 228-4333
Wolf Point Police: (406) 653-1093
Poplar Police: (406) 768-3711
Glasgow Police: (406) 228-8050
Red Bird Women Center: (406) 653-1494
Fort Peck Fire Dept.: (406) 526-3220
Little Shell Tribe
Great Falls Police: (406) 727-7688
Cascade County Sheriff: (406) 454-6820
Little Shell Tribal Health: (406) 247-7130
Cascade County Search & Rescue: (406) 231-8335
Northern Cheyenne Tribe
Northern Cheyenne Agency (BIA): (406) 477-8249
Lame Deer Police: (406) 477-6288
Big Horn County Sheriff: (406) 665-9780
Rosebud County Sheriff: (406) 346-2715
Northern Cheyenne Healing Hearts Program: (406) 477-6432
Events and Event Flyers
The Red Feather Society Updates (MMIP)