Public Health Workforce Expansion in Indian Country
There are 50,000 fewer public health workers in the United States today compared to 20 years ago, and tribes have been heavily impacted by the shortage of tribal health workers and ongoing funding cuts within the Indian Health Services. Rocky Mountain Tribal Leaders Council (RMTLC) created the Public Health Workforce Expansion in Indian Country (PHWEIC) program to help Tribal Public Health workers play a critical role in closing the gap among the Indian population and move toward health equality.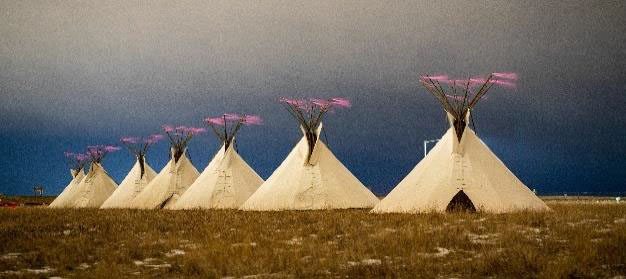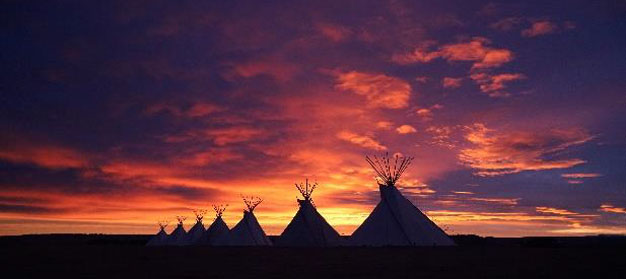 PHWEIC'S 2 PROJECTS:
OPIOID OVERDOSE PROJECT (OOP): This is a five-year project period (August 2018 to August 2023), funded by the Centers for Disease Control (CDC) with the applicant award number 1 NU38OT000275 awarded to RMTLC. The goal is to increase the public health workforce among American Indian/Alaska Native (AI/AN) populations to address the opioid epidemic in their tribal community. To achieve this goal, PHWEIC has established four major goals to support the OOP project. PHWEIC is also tasked to strengthen partnerships between Tribal Community Colleges (TCC), Tribal Health Departments (THD), and State Universities/Colleges to engage current tribal college Public Health Associate (PHA) students to enter public health related professions.
STATEMENT OF FOUR MAJOR GOALS:
STRENGTHEN TRIBAL PUBLIC HEALTH WORKFORCE:
1.1. Recruit Public Health Associates (students) from Montana & Wyoming Tribes to attend Tribal College and University to become public health professionals working in their own community
1.2. Collaborate with area Tribal Colleges and Universities to create and support health career pathways for students from area Tribes
IMPLEMENT QUICK IMPACT PROJECTS TO STRENGTHEN TRIBAL PUBLIC HEALTH SERVICES:
2.1. Provide grantsmanship training for students to develop Quick Impact Project proposals that are specific to the needs of their Tribal communities…10 Learning Sessions.
2.2. Implement "grant funded" Quick Impact Projects to increase Opioid Abuse Prevention in the Tribal communities of the PWHEIC Associates (students)
IMPROVE TRIBAL PUBLIC HEALTH RESOURCES & COMMUNICATION:
3.1. Use RMTLC – RMTEC website to disseminate information on Tribal Health Best Practices
3.2. Ensure website has appropriate resources for PWHEIC Associates and Tribal health workers
3.3. Encourage area Tribal Health workers to use online resources to support QIP project planning
STRENGTHEN PUBLIC HEALTH PARTNERSHIP:
4.1. Strengthen tribal, inter-tribal, and inter-agency efforts to prevent Opioid Abuse
4.2 Collaborate with Tribal Leaders, Tribal Health Departments, Urban Indian Health Programs, and Federal and State key stakeholders to develop effective and sustainable Opioid Abuse Prevention projects benefiting area Tribes.
PHWEIC has Memorandum of Agreement (MOA) and signed Contracts with six Montana Tribal Community Colleges: Aaniiih Nakoda College, Fort Peck Community College, Chief Dull Knife College, Little Big Horn College, Salish Kootenai College, and Blackfeet Community College. Each tribal college team consists of a PWHEIC Advisor (from each
Tribal Community College) with Year1 and Year2 Public Health Associate (PHA) Students. However, due to the COVID-19 pandemic, a couple of colleges was only able to recruit one student for Year3.
PHWEIC: Suicide/ Adverse Childhood Experiences/ Intimate Partners Violence (S/ACE/IPV) is an 1803 Supplemental COVID-19 grant, funded by CDC with the Applicant Award number 6 NU38OT000275-02-03, also awarded to RMTLC. The 1803 S/ACE/IPV project originally was a one-year project (August 2020 to August 2021). However, due to many challenges and barriers to COVID-19's impacts on all Regions across the Nation in March 2021, CDC approved to extend the project an additional year (ends on August 30, 2022) with a no-cost extension. The goal for S/ACE/IPV project is to work in collaboration with the Indian Tribal Health Department of Montana and Wyoming to build their public health capacity in their tribal communities, dealing with the COVID-19 response, and aftermath and prevent injuries/violence focusing on three main factors: Suicide, Adverse Childhood Experiences (ACE) and Intimate Partner Violence (IPV).
PHWEIC is also creating and developing both Digital and Hard-copy mapping resources manuals for all tribal communities in Region 8. The increasing popularity and easy access of cell phones and home computers have sprung the idea of Digital mapping, which will be available via the RMTLC website and each Tribal website as well. Hard-copy printing version will provide resource mapping access to tribal community members who may lack access or do not have the technology to access Digital services.
The goal of the Resource-mapping was to tie up any gaps that hinder tribal community members' abilities to quickly identify and locate programs and services (within their respected community) that will assist with COVID-19's aftermath crisis impacts related to the 3 factors; 1. Suicide – all ages, gender, and status, 2. Adverse Childhood Experiences (ACE) – family crisis affecting children, and 3. Intimate Partner Violence (IPV) – domestic violence crisis.
PHWEIC has signed Contracts with six Tribal Community Health Departments and one Tribal Court Administrator: Little Shell, Blackfeet, Eastern Shoshone, Northern Arapaho, Confederated Salish & Kootenai, Crow Nation, and Chippewa Cree (Tribal Court).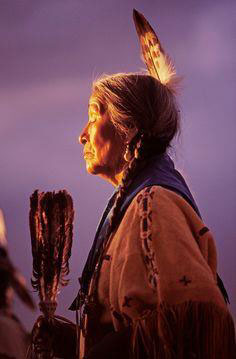 "Healing doesn't mean the damage never existed. It means the damage no longer controls our lives"