By JAYME FRASER jayme.fraser@lee.net
Dr. Lynelle Noisy Hawk became clinical director of Crow-Northern Cheyenne Hospital almost two years ago, but some boxes still sit full on her office floor. She's just not had time to unpack them.
"It's tough," she said. "Some days you're like, 'Why do I do this?' because it gets so stressful."
Health care jobs are tough anywhere, but Indian Country providers face unique financial, bureaucratic and community health challenges that add up to one stark fact: Native Americans, on average, live 20 years less than other Montanans.
Noisy Hawk and others working on Montana's seven reservations have launched creative strategies to improve health in their communities. In the past year, the Affordable Care Act and recent state Medicaid expansion have come to the forefront of those discussions. If more people enroll for insurance, those patients can have more options for care while clinics can bill those policies to expand their budgets and therefore services offered. Yet, insurance alone cannot close the life expectancy gap.
+2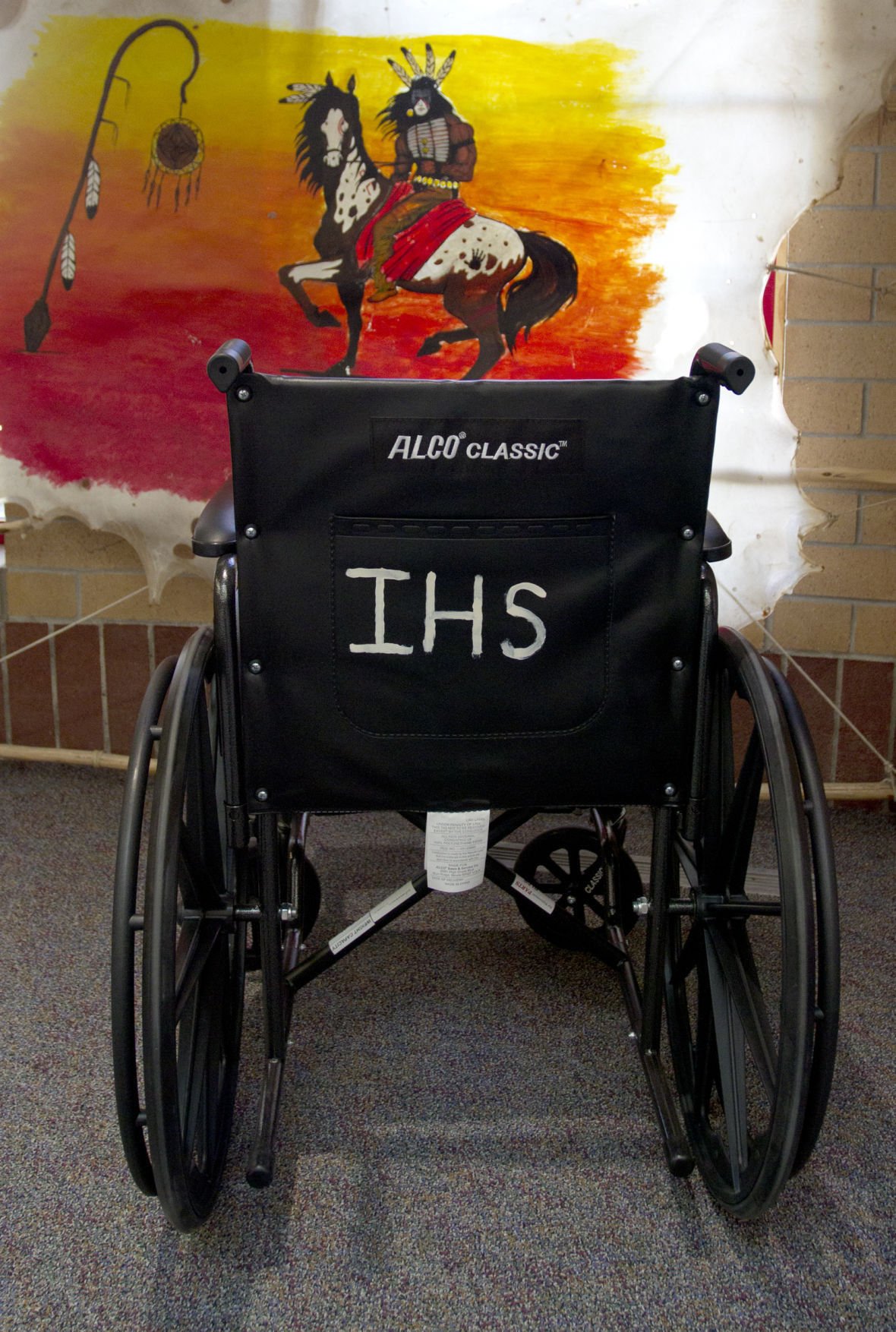 Health experts and tribal leaders lay much of the blame at the feet of Indian Health Service, the primary provider of care on reservations. The federal agency remains underfunded by Congress, crippled by mismanagement and limited by regulations. Local clinic and hospital leaders nonetheless have found a handful of ways to expand care even as Montana's senators debate which reforms would lead to the best improvements.
As it stands now, Northern Cheyenne Tribal Administrator William Walksalong says the typical Native American health care experience is "genocidal" and said as much in a letter to federal officials.
"We sent Sen. (Jon) Tester 68 stories of tribal miseries with IHS," he said. "Horror stories. People died needlessly. It's genocidal. It's systematic. It's an institution."
The Indian Health Service formed in 1955, taking over health care from the Bureau of Indian Affairs, whose task had been to prevent disease and assimilate tribal members. From its start, the agency has faced frequent criticism and undergone numerous changes. Early scandals included the secret sterilization of women at some hospitals, medical studies without clear patient consent and the placement of some disinterested doctors in IHS hospitals so they would not have to go to Vietnam. More recently, the top leadership has been in flux at agency headquarters and several regional offices as federal officials investigate long wait times and problem physicians.
Care has certainly improved since the agency's early days. For instance, more clinics and hospitals than ever have earned accreditation. One Montana facility reports filling dozens of vacancies thanks to new leadership. Another is leading tests for new uses of telemedicine. And off-reservation hospitals have improved relationships with Native American communities.
But the recurring theme presented at Senate Committee on Indian Affairs hearings this year has been that the good people on the ground are hampered by too little funding and too many rules.
In their testimony, tribal and IHS leaders say federal regulations make it harder to hire qualified people away from private hospitals or to fire workers who are underperforming. It also can be tough to keep doctors on staff when their recommended treatment plans are denied for budget reasons, and if they must limit their daily appointments because they need to do referral and billing paperwork typically handled by support staff at private hospitals.
"The Indian Health Service should be held in the same light as the VA scandal," said Northern Cheyenne Tribal Health Director Jace Killsback. "Health care is owed to us. We gave up our land and shed blood."
It is unclear to what extent some of the challenges highlighted in congressional testimony affect IHS facilities in Montana. Agency public affairs officials in D.C. denied repeated Gazette State Bureau requests to tour other clinics and speak to their leaders. Several current and former agency employees interviewed asked not to be named for fear of reprisal or of damaging professional relationships critical to making improvements. In general, their stories paralleled the experience shared by Noisy Hawk and in records of congressional testimony. Some records requests to IHS were delayed, but the same information was later provided by congressional staff.
Last modified: September 6, 2016