Power In Unity! A New Era In Tribal Public Health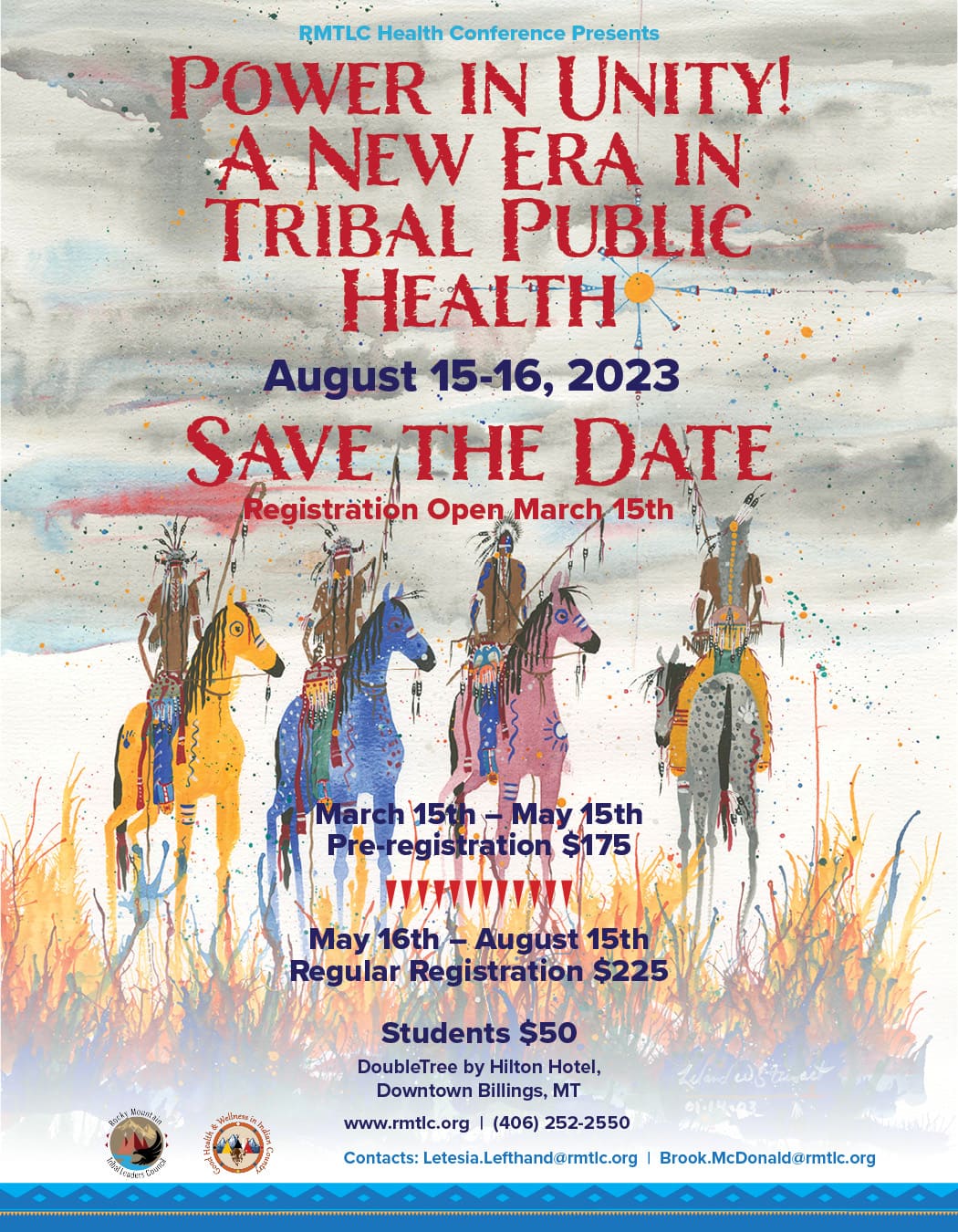 RMTLC 2023 Health Conference – "Power in Unity! A New Era in Tribal Public Health," August 15th – 16th, 2023 
to be held at the Double Tree by Hilton Hotel in Billings, Montana. We are proud to announce Mr. Ruben Little Head (Northern Cheyenne) is returning as the Master of Ceremonies. We are planning an incredible line-up of Native speakers, grass roots presenters, and regional subject matter experts throughout Indian Country who have made an impact on Indigenous Health. 
Power in Unity! 
is a time to collaborate, network, share best practices, and strengthen Indigenous knowledge.
This two-day conference will include general sessions, breakout sessions, and special presentations. This year's highlights address social determinants of health, behavioral health, social services, prevention strategies, health and wellness, and community success stories of strength and unity. RMTLC would like to thank you in advance for your participation as we bridge the gap on Indigenous health disparities. We look forward to seeing you in August!
March 15-May 15
Pre-registration $175
May 16 – August 15
Regular Registration $225
Students $50
DoubleTree by Hilton Hotel,
Downtown Billings, MT
Contacts: Laura.littleowl@rmtlc.org | Brook.McDonald@rmtlc.org